Production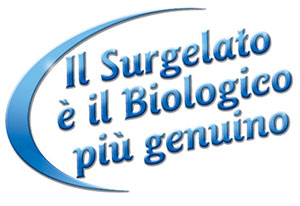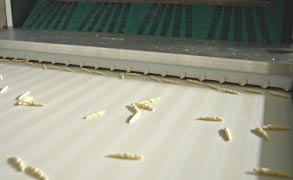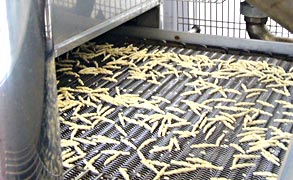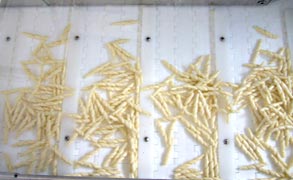 Trofiette semolina pasta production cycle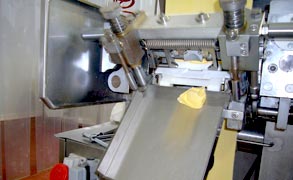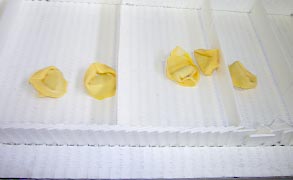 Giganti production cycle
Our deep-frozen products are intended for commercial and mass catering professionals.
UNIPASTA BIO is the most recent product line uniting Unipasta's extensive experience with the high quality of certified organic raw materials. The ingredients originate from natural farming methods that prohibit the use of chemical products and pesticides and that reject products containing GMOs.
THE ONLY PRESERVATIVE WE USE IS FREEZING: A METHOD THAT ALLOWS US TO OFFER OUR CONSUMERS PASTA THAT CONTAINS NO PRESERVATIVES OR ADDITIVES. PASTA THAT'S AUTHENTIC FROM EVERY POINT OF VIEW.
Embracing the methods of organic farming is part of a wider worldview that involves love for life and respect for the environment we're raising our children in, while guaranteeing the renewal of natural resources and reclaiming land for cultivation.
So for us, food safety is a process that's inseparably linked to the way we conceive the world we live in.
Unipasta's commitment to the environment is total, and our products are certified by leading certification bodies such as CCPB and BRC.
Our three pasta lines: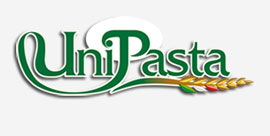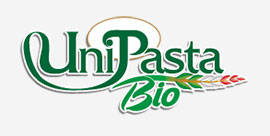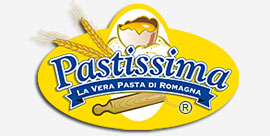 A vast range of conventional deep-frozen pasta varieties: filled pasta, long and short, oven pasta, semolina pasta, gnocchi and sauces.
Deep-frozen pasta is made using organic farming ingredients, with care for the health of consumers and the environment.
From the great Romagna tradition, a range of deep-frozen pasta designed for catering.