Company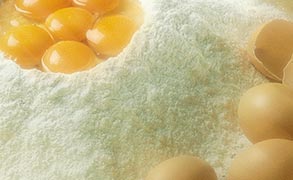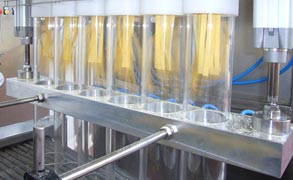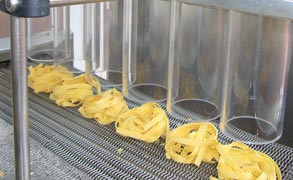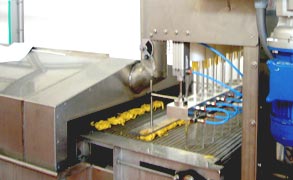 Tagliatelle production cycle
UniPasta produces deep-frozen fresh pasta with a single clear objective: to bring to your table the unbeatable goodness of home-made pasta prepared using time-honoured methods.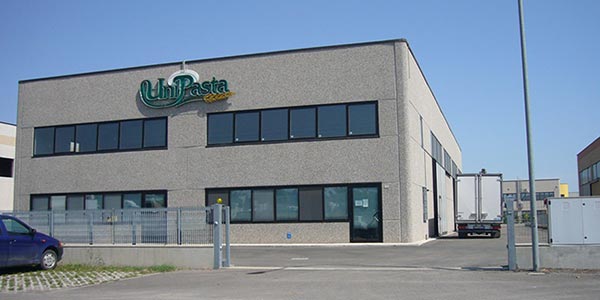 To meet this ambitious objective we rely on two vital partners: Nature and Tradition.
Careful selection of ingredients is the first stage in ensuring a premium-quality product, and we make sure of quality at every stage of preparation.
Whatever the ingredient - eggs, flour, ricotta, spinach, mushrooms, cooked or cured ham, pumpkin – everything is scrupulously filtered through the knowing hands of our chefs, who use all their knowledge of traditional pasta to prepare and mix the fillings of our 60 pasta varieties.
As soon as they're ready, our products are deep-frozen to lock in all their taste, texture and goodness.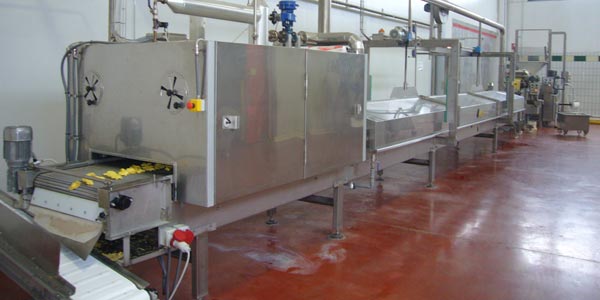 The only preservative we use is deep-freezing. Our products offer the consumer the assurance of truly genuine, additive-free pasta.